Light Roast Coffee Subscription Box - 400gr or 1kg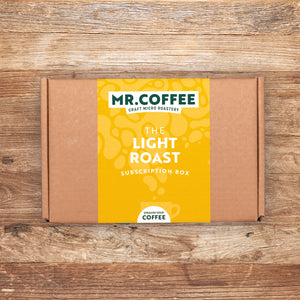 Introducing the Microroastery Light Roast Subscription Box! It couldn't be any simpler - just pick how often you'd like to receive coffee and how much and we'll do the rest.

The Light Roast 400g Subscription Box contains two 200g packs of carefully curated light roast coffees hand-picked by us whilst the 1kg Subscription Box contains a whopping five 200g packs of coffee. 

Select if you'd like to receive your subscription weekly, fortnightly or monthly and cancel at any time.