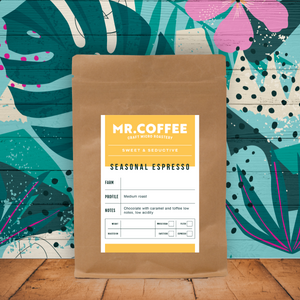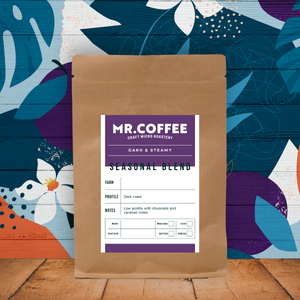 From our Roastery to your door..

To make it easy for you to choose your beans , we have selected our Speciality Coffee best sellers for espresso machine, cafetière or filter extractions ; all that you need to do is decide whether You want them beans or ground.

This is a 1kg subscription option, you can adjusted as you wish and if you need any assistance I'll be there for you ☺️
Let's talk about our Blends and the different flavour notes ..

Seasonal Filter Blend - Light Roast
We have carefully created this blend and adjusted according to our customers feedback for a good cafetière or filter extraction. This is a medium light bodied coffee, perfect for all day everyday brew.
Seasonal Espresso Blend -  Medium Roast
This is our signature house blend that we use in our coffee shop in Canterbury. It is a speciality coffee that everyone loves, it has a bold taste with a medium body, no bitterness and a caramel finish. We think is perfect for all day everyday brew.
Seasonal Blend - Dark Roast
This is our signature Dark Roast Blend, a versatile coffee, which can be enjoyed as espresso, filter or cafetière. This blend has been roasted a bit longer, just enough to maintain a touch of acidity, with chocolate notes and a caramel finish. What's not to love!



House Decaf - Medium Dark Roast
This is a decaffeinated coffee that doesn't compromise on flavour or on character. It's indulgent, rich and full bodied with hints of dark chocolate, carefully roasted to be enjoyed however you brew it.